Trips:
ESN Algarve organizes several trips throughout the year, each adapted to the region's characteristics. Places like Lisbon, Porto, Braga, Seville and the entire Algarve region are the main destinations that Erasmus students wish to visit.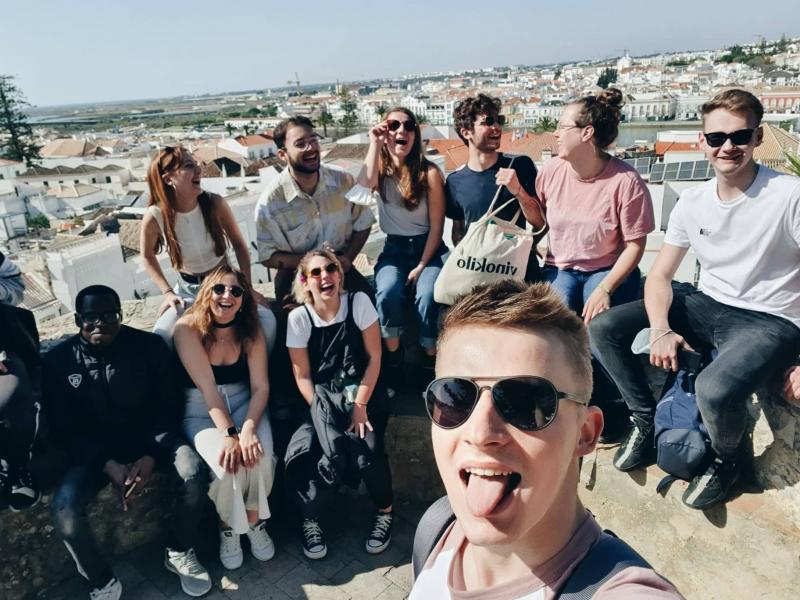 Movie Nights:
A movie night is an activity organized once a week (this semester - every Monday). It is an event in which the main objective is to show a typical movie of each country, besides the film it is an excellent opportunity to get to know each other.
ESN Parties:
ESN Parties are happening every Wednesday in the coctail club CALL IN. Live DJs and different thematic music every week. With the ESNcard you get several discounts on drinks. Come to the party and let's dance!
Mega Picnic:
Picnic in Parque Ribeirinho. Good food, good laughs, lots of sun and some time spent in nature - we simply love ESN picnics! We usually meet in Parque Ribeirinho to have some snack and play volleyball. According to us, is the best way to make new friends.
Beach Days:
When the weather is warm and sunny, we are going to the beach. There are a lot of activities to choose from: play volleyball, surf, kayak, make a picnic or simply enjoy the weather together with ESN team and other Erasmus students.
International Dinner:
Spanish tortilla de patatas, Jordanian rice with chicken and Brasilian chocolate brigadeiro for dessert - imagine flavours of the world all on one plate! That is how our international dinners usually look like. Everyone prepares a typical meal from their country and brings it for the others to try. Luckily all of our Erasmus students are fantastic chefs!
Sport Events:
We also organize some sport events like yoga classes, volleybal tournaments of the beach or even a FIFA tournament at Game over bar!
You can always find all our future events with description and exact date/time on ESN Algarve Facebook page - here or our Instagram page - here