The ESN Galaxy was created with the intention of having a team representing the ESN Algarve in all sports in which we participated, whether at local, national or international level.
ESN Galaxy has existed since 2014, where we had an active participation in the "Torneio do Reitor - Futebol 11" (Dean's Tournament - Football 11), also participating in ESN Olympics 2014 in Coimbra and constituting teams for the "Torneio do Reitor" of football 7, Indoor Soccer and Basketball.
In the Football 11 we have already made history since 2014 where we reached the final, in 2015 we were Champions, this moment gave a huge joy to our fans and supporters, this year we also reached the final but unfortunately the match was canceled due to lack of discipline of several teams during the tournament.
In Indoor Soccer we always passed through the group stage but unfortunately we never made it to the final, and the same happened with the Football 7, but we hope that this year may be different since we are still in competition in both tournaments.
In Basketball the only time that the "Torneio do Reitor" has existed since the ESN Galaxy was created, we ended in 3rd place of the tournament, where we had the team to bring the gold home but unfortunately in the semi-final we lost for 2 points due to "external reasons".
ESN Galaxy is the team where our Exchange Students can have fun and create a level of competitiveness to be able to represent ESN Algarve in the most diverse sports at local, national and international level, depending only on them, so that it is possible to achieve more titles and glory for the history of ESN Algarve.
The most important thing is the international students participation and that they can have fun, one of the values ​​of ESN Galaxy is having fair play and respect for all the opponents and colleagues.
Join our team, reach the glory and have fun!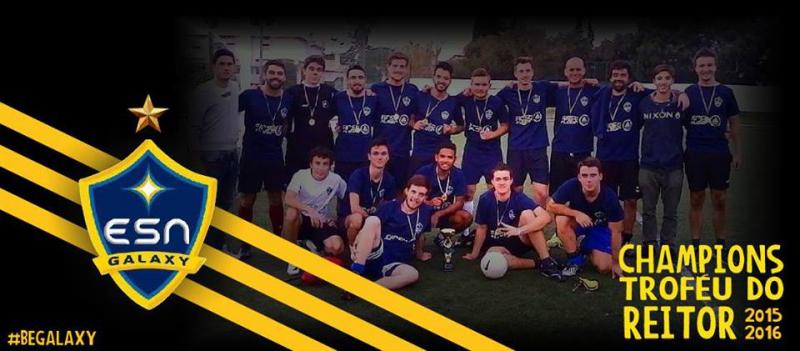 #BeGalaxy #ESNGalaxy #ESNAlgarve #Respect #FairPlay #Glory